The official site of the R.M.S. Leinster
R.M.S. Leinster - click for larger view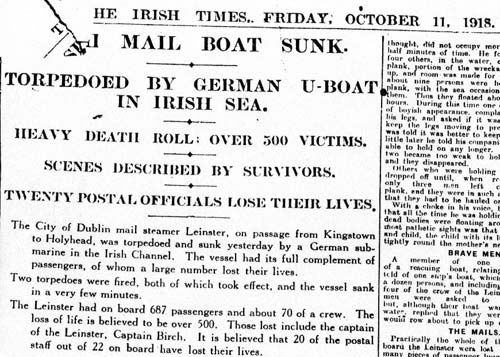 Clipping on the Leinster sinking; The Irish Times, October 11, 1918.
This site tells:
• Why the ship was sunk just a month from the end of World War 1.
• How the sinking jeopardized peace talks.
• Why, until recently, the sinking has been forgotten.
• How, in October 2003, the sinking was
finally remembered on both sides of the Irish Sea.

Continue reading about the sinking....